To request an appearance, click the contact tab above.

Congratulations, Lyndsey! First Runner-Up STEM Award Winner & $4000 Scholarship.
Make a donation - Click here. Thank you!
Help support MMSFI, a non-profit charitable organization dedicated to helping young women recognize their potential.
Miss Massachusetts is an official preliminary to Miss America
Click here for Miss America's official website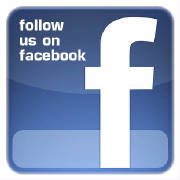 Lyndsey Littlefield
Miss Massachusetts 2019
Join and become a valued member of our inaugural Miss Massachusetts "Century Club". Click here for details.
Receive a personal Birthday or Celebration greeting from Lyndsey Littlefield, Miss Massachusetts. Click here.
Get prepared with Mock Interviews with former Miss Massachusetts. Click here.
Meet Our 2021 Miss Massachusetts Competitors
*POSTPONED* Remaining Local Competition Season and the Miss Massachusetts Scholarship Competition until 2021.

State Competitor Orientation, Sunday, May 16, 2021.

Miss Massachusetts State Competition, Friday & Saturday, June 18 & 19, 2021.

Miss Massachusetts Mayflower Princess & Prince Mentoring Program for girls and boys 4-12 years old. Click above for info.