Upcoming Events
2022 Miss Massachusetts State Competition, Friday, July 1 and Saturday, July 2, 2022, Hanover Theatre, Worcester.

Miss Massachusetts is an official preliminary to Miss America.
Meet Our 2022 Miss Massachusetts Competitors. Click here.

Fundraisers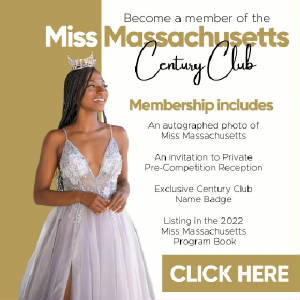 Help support MMSFI, a non-profit charitable organization. To make a donation - Click here. Thank you!