To request an appearance by Miss Massachusetts, click the Contact/Request tab on navigation bar.

Make a donation - Click here. Thank you!
Help support MMSFI, a non-profit charitable organization dedicated to helping young women recognize their potential.
Miss Massachusetts is an official preliminary to Miss America
Click here for the Miss America Organization's official website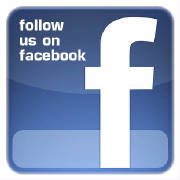 For ages 13 - 18 years old (on December 31, 2022) Click above for info.
Elizabeth Pierre

Miss Massachusetts
2021
Fall River Christmas Parade
BC Master Student and future Social Worker using her crown to help young people to find their voice
Miss America Preliminary Competitions, Sunday, December 12 & Monday, December 13, 2021. Mohegan Sun, Mystic, CT.

Miss America Competition, Thursday, December 16, 2021, Mohegan Sun, Mystic, CT.

Miss Worcester Cty/Blackstone Valley, Saturday, January 8, 2022, Worcester, MA.

Miss Freetown/Lakeville, Sunday, January 16, 2022, Fall River, MA.
"Miss Massachusetts Century Club". Join and become a valued member. Click here for details.
POSTPONED - NEW DATE SOON. Drag Brunch Fundraiser, Sunday, August 22, 2021. Fireside Grille, Middleboro, MA. For Info/Tickets, click here.

Meet Our 2022 Miss Massachusetts Competitors. Click here.
Get prepared with Mock Interviews with former Miss Massachusetts. Click here.

Miss Massachusetts Mayflower Princess & Prince Mentoring Program for girls and boys 4-12 years old. Click above for info.