Katrina Kincade
Miss Massachusetts 2022

Upcoming Events
2022 Judges Seminar #1, Sunday, September 18, 2022, Dedham. MA. If interested in attending, click here.
Miss New Bedford 2023, Sunday, October 23, 2022. New Bedford, MA.

Miss Taunton 2023, Saturday, November 5, 2022. Taunton, MA

Miss Massachusetts is an official preliminary to Miss America.
Meet Our 2022 Miss Massachusetts Competitors. Click here.

Fundraisers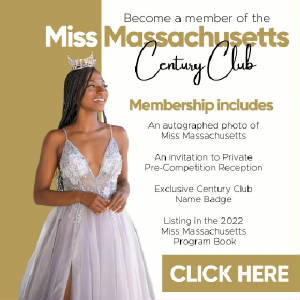 Help support MMSFI, a non-profit charitable organization. To make a donation - Click here. Thank you!